Spray Polish MUC-OFF Speed Polish - 400ml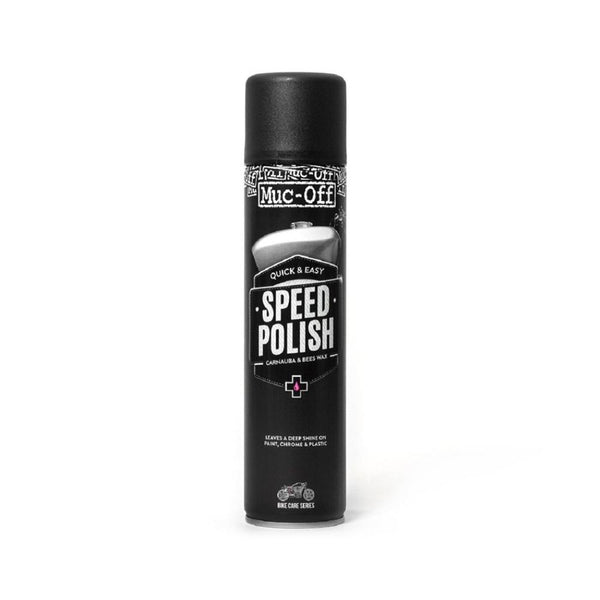 Spray Polish MUC-OFF Speed Polish - 400ml
Description of Spray Polish MUC-OFF Speed Polish
This Spray Polish with carnauba wax (one of the hardest waxes) offers optimal protection for a deep and radiant shine of your machine.
Muc-Off's Speed Polish leaves a protective hydrophobic film to keep the appearance clean longer.
With its Bubblegum scent, your bike will smell good after use.
Directions for use of Spray Polish MUC-OFF
The use of polish should be done in dry weather and in the shade. Under no circumstances should you apply polish in direct sunlight and even less when it is raining or even raining. The heat softens the varnish.
The operation of using the Spray Polish is not to be carried out every week if you do not want to destroy the varnish layer of your machine. We obtain a result of polished bodywork which shines more and whose softness to the touch no longer has anything to do with it.
Before using the product, it is important to shake the bottle well because it contains several products which tend to separate over time if the container is not handled. When the bodywork is dry, pour a little product on a clean, soft cloth or on polishing wadding.
Features of Spray Polish MUC-OFF Speed Polish
Capacity: 400ml
Type: Spray

carnauba wax

Retains shine longer

The best polish on the market

Bubblegum scent